What is a policy memo? It is a document that gives essential recommendations or an analysis for a given audience with regard to a given problem, issue or situation. When a policy memo is well written, you will find that it has a concise, clear style; one that is well organized and gives attention to purpose. Most students are given policy memos as assignments in their curriculum.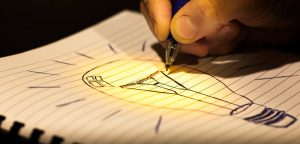 Knowing and responding to the audience
In quite a number of cases, you can determine the audience of your work because your instructor will have provided concrete information for you online. You need to consider the expectations and wants of the audience in question. For example, if your audience is college officials requiring analysis on an extremely technical subject, then you should expect that these officials will not have the best technical expertise on the content. To help them out, you will need to outline the technical terms and provide sufficient background info concerning the subject matter that you are talking about. So much so that the average audience can understand the arguments. Alternatively, if you are writing for a technically trained audience, you will waste a lot of time and energy providing background info that your readers already have substantial knowledge on.
Creating an effective policy memo
One main characteristic of ever policy memo example is that both the recommendation and conclusion of the content is placed at the beginning of the memo. Essentially, the objective of a policy memo format is to provide the audience with critical advice concerning a particular policy stance, project, or decision. Hence, it is an effective strategy that the memo should be opened with a summary of the situation or problem which you are going to be discussing or writing about. Furthermore, you'll also need to provide a brief summary of the conclusion as well as the recommendations that you have come at during the analysis. The other parts of the memo are normally geared to providing support, and to help the conclusion as well as recommendation section with content.
Background
One thing that you've got to keep in mind is that different audiences will require different amounts of info regarding the background of the subject matter. Hence, it would be advisable that you follow the intro with a clear summary of previous technical or historical facts that you feel your audience needs to comprehend, before proceeding with the arguments as well as issues that you will be tackling. In some special cases, there might even be no technical info required.
Supporting the analysis as well as the arguments.
Once the stage for your given audience is set, you can showcase how the info leads seamlessly to addressing the recommendations as well as conclusion that you have provided.
Format and Style to be used
One example of a policy memo writing technique that every writer should adhere to is to concisely relay ideas. And you've got to understand that meaning is not only embellished in format, but style as well. The one thing about a policy memo, how to write it, is that you should never use muzzy content with your audience, else they will assume you have hazy thinking. Your objectives should be simple, easy to read, and clear. Furthermore, make sure that your end game is to not impress readers with complex vocabulary. It might end up confusing them in the long run. In fact, your readers should be able to effortlessly see the conclusions as well as your general arguments that you utilized; so that you can grasp their attention while they read the memo. Therefore, here are a couple of ways through which you can achieve a great writing style
• Choose simple words and phrases to express yourself. When divulging on technical information, make sure you avoid jargon.
• Avoid passive policy memo writing and make sure the content is in an 'active' form.
• You can use paragraphs to divulge deeper into an argument or an idea. Moreover, you can clearly define the idea in the first opening sentences of the paragraph.
• After finishing the policy memo, make sure you proofread it carefully so that any spelling or grammar mistakes might not distract the readers
Standard format of a policy memo
What does a policy memo look like? A standard policy memo usually follows the given format
• The memo must be written on an 8.5 *11 page. Alternatively, an A4 paper with one inch margins on both sides can be used
• Ensure that the paragraphs have single spaced sentences, and then the paragraphs should be parted from each other by double spacing.
Keeping all the aforementioned structures and instructions in mind, you will be able to create a great memo. If you'd like further info and a great example of a policy memo, you can contact us here at termpapereasy.com, and immediately get 100% unique content!